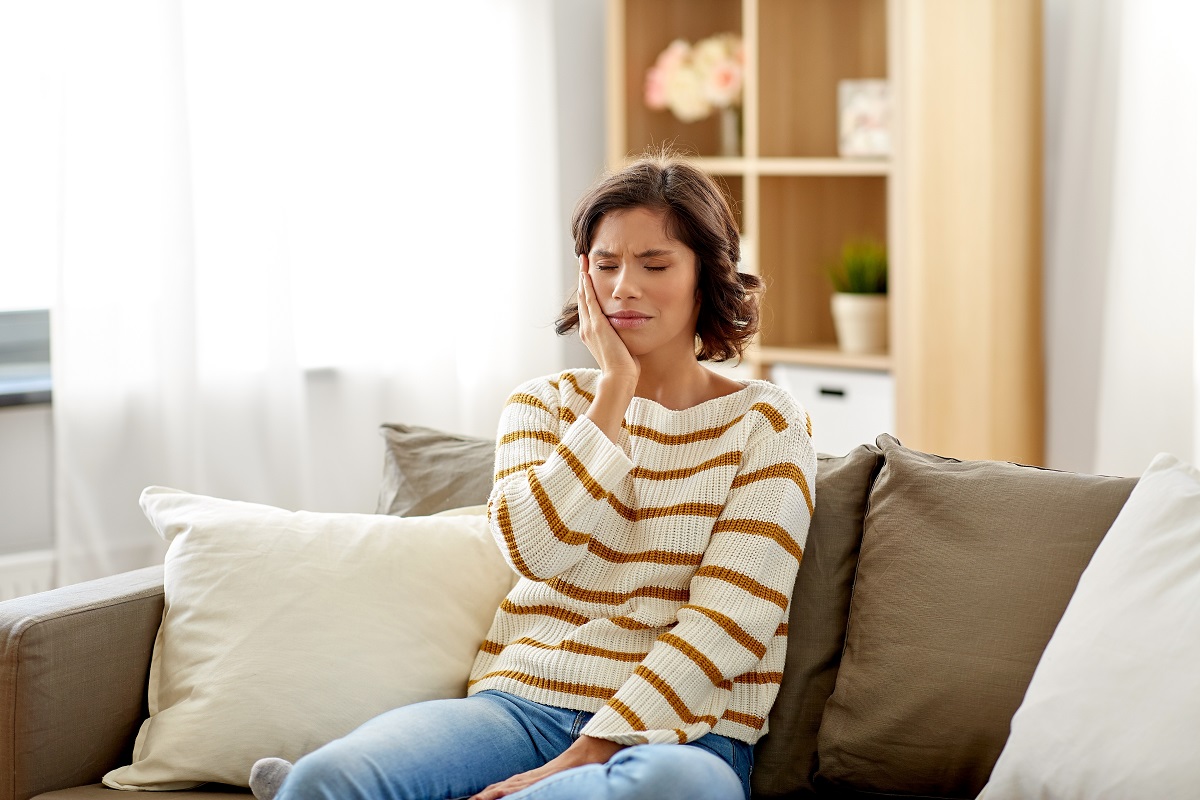 If you are experiencing swelling, a severe toothache, or any other dental emergency, it is important to contact your dentist immediately to determine a route of action.
If you find yourself dealing with a non-emergency situation that still requires attention, there are a variety of tips and techniques you can try at home if you are dealing with dental pain or a toothache.
These general home remedies may help provide relief and ease symptoms until you can visit your dentist for a check-up.
If you have any questions about any of the remedies mentioned, or would like to book in an appointment to see a dentist, please contact us.
Toothache
When it comes to dental problems, toothaches are the most common. Toothaches can range from mild to severe and the pain may come or go.
If you are dealing with a toothache, here are some tips to try until you are able to see your dentist:
Avoid foods are drinks that are high in sugar or acid
Apply clove oil or anaesthetic gel to the tender area
Take an over-the-counter pain relief medication
Avoid very cold or hot foods and drinks
Apply an ice pack or cold compress on the outside of your cheek over the painful area
Continue to brush and floss as normal (a small amount of toothpaste can be applied directly to the tooth)
Use a pillow to elevate your head when sleeping (this helps reduce blood pressure in the tooth)
Gently massage the gum around the painful tooth
If your toothache persists or the pain becomes severe, make an appointment with your dentist right away.
Pain While Biting
If you are experiencing pain when you chew or bite down, the following tips may help:
Try chewing on the other side of your mouth
Avoid hard foods
Avoid chewy foods such as tough meat, candies, gum, or baguettes
Follow the tips for alleviating tooth pain above
As with any dental concerns, it is always best to contact your dentist for guidance. Pain when biting down may be indicative of a problem such as a lost filling, tooth infection, a cracked tooth, or tooth decay. All of these situations require professional care and we can help you decide the best course of action to get you feeling better again.
Wisdom Tooth Pain
If you are experiencing wisdom tooth pain, it is important to contact your dentist if it is severe. You can also try the following home remedies for wisdom tooth pain until you can be seen:
Use a mouthwash specifically designed for gum problems (eg. Savacol)
Take an over-the-counter pain medicine as appropriate
Apply an ice pack or cold compress outside your cheek
Rinse your mouth with warm salt water
If your wisdom tooth pain leads to other issues in your mouth such as difficulty swallowing or swelling, please contact your dentist immediately.
Tooth Sensitivity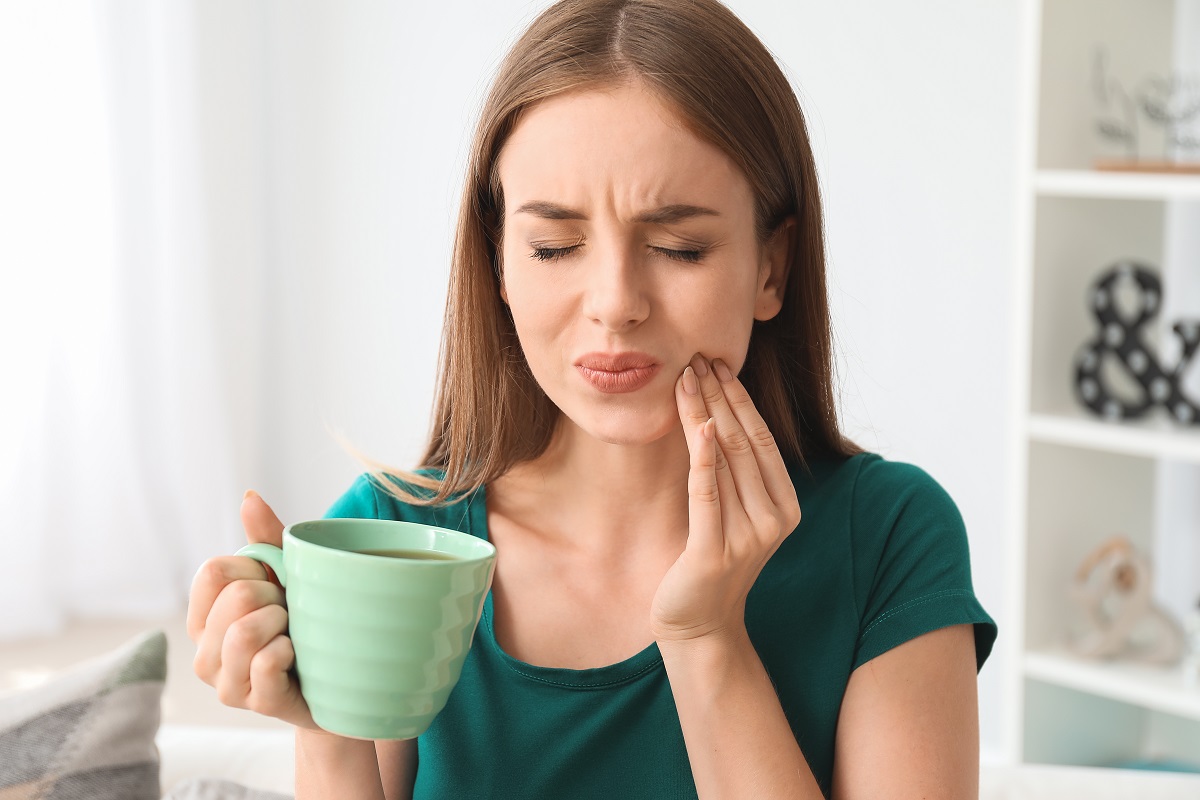 If you are experiencing teeth sensitivity to certain temperatures or pressures, there may be an underlying problem.
Along with contacting your dentist, here are some home remedies for tooth sensitivity to try:
Avoid sugar, acidic, very hot, or very cold foods and drinks
Use gentle pressure when brushing your teeth and use a softer toothbrush
Use a toothpaste specifically designed for sensitive teeth
If your gums bleed when you brush your teeth, look red, and/or feel sore, this may be an indication of gingivitis, an early sign of gum disease.
The good news is that improving your oral hygiene can go a long way in treating — and even improving — gum disease. To fight gingivitis, you can try:
Limiting your consumption of acidic or sugary foods (or avoid them altogether)
Brushing your teeth at least twice a day using a fluoride toothpaste and a soft toothbrush
Avoiding smoking
Flossing regularly and gently (at least once a day)
If your gum disease symptoms continue or you think you might have more advanced gum disease, you should arrange a hygiene appointment at your local dental clinic.
Facial Swelling
Swelling is always concerning and needs to be reported to your dentist. If the swelling only started recently and is minor, your dentist may advise you to try some of the following home remedies to see if they provide relief:
Use warm salt water as a mouth rinse
Apply an ice pack or cold compress on the outside of your mouth over the area of swelling
If the swelling is severe, causes difficulty swallowing or opening your mouth, or lasts for several days, contact your dentist for an emergency appointment.
Mouth Ulcer
Mouth ulcers are a fairly common issue. Typically, mouth ulcers resolve on their own within 10 days. If a mouth ulcer is making you uncomfortable, you can try the following home remedies for mouth ulcers:
Use warm salt water to rinse your mouth
Take an over-the-counter pain reliever
Use an antibacterial mouthwash
Use a mouth ulcer gel or clove oil
If the ulcer does not heal within two weeks or is causing severe pain, contact your dentist.
Damaged or Painful Braces
If your braces come loose or break, it is important to contact your dentist for advice and to make an appointment. Avoid trying to fix them yourself as this could cause further damage.
However, there are a couple of things you can try until you are able to see your dentist:
Cover the end of the wire with orthodontic wax
Trim the wire to a safe length so it does not cause damage or pain
Pain Following a Dental Procedure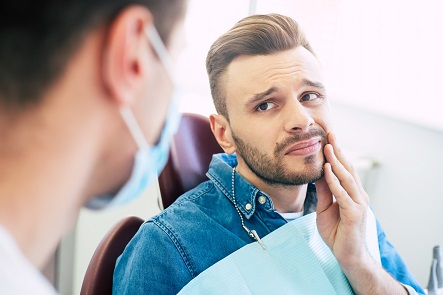 If you recently underwent a dental procedure such as a tooth extraction, some degree of pain is normal and to be expected in the following days. You can aid the recovery process by:
Keep the treated area and your mouth clean
Use warm salt water as a rinse
Take over-the-counter pain medication as directed by your dentist
Avoid smoking for at least 48 hours following the procedure
If the pain persists after several days or you experience unexpected side effects such as swelling or bruising, contact your dentist.
Have Questions or Concerns? We Are Here For You
If you have any dental concerns or questions, please do not hesitate to reach out to us. We would be glad you offer you advice and support and get you an appointment right away if needed. Our patients and their safety are our top priority and we will make sure to get you feeling better as quickly as possible.
Important Note: These general tips are not a substitute for a professional evaluation. When in doubt, please contact your dentist for personalised advice.