Our Community Partners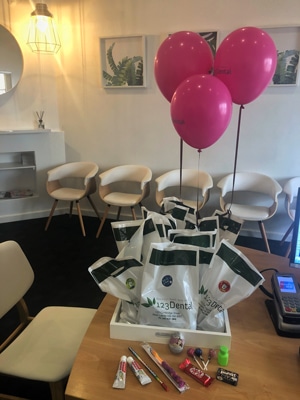 Having been in basically the same West Leederville location for over 30 years, we've become a fixture in the community and partner with several nearby businesses to support each other and the residents we serve.
One of our community partners is a pharmacy located just down the street. If someone goes there looking for something for a toothache for instance, the pharmacist will refer them to us.
We have the same sort of symbiotic relationship with the physio just around the corner from us.
Like them, I would never refer someone somewhere I have never experienced or had a bad experience at myself. These and other local businesses who send us patient referrals know us and come to us themselves for dental care.
We love supporting our local community and having their support in return means the world to us.
We're Dedicated to Helping Others
Beyond working with our community partners, we also support the community in a number of other ways, including:
We put together dental care packages for a local shelter for women and children living with domestic abuse.
Last year, Jack gave a talk to an expecting mother's group, educating them on various good child dental care habits and techniques.
Theresa, our practice manager, goes a step beyond by taking care packages and presents each year to an orphanage in her native South Africa. She's been doing this for more than 10 years now. She also assists with their school fees and stationery.
We recently used pink disposable items for a month to raise money for the Breast Cancer Research Centre.
In early 2019, we sent gift bags to less fortunate kids from a women's shelter in the local community (in association with Operation Sunshine WA).
Aside from providing great dental care and making it accessible to just about everyone, these are just some of the many ways we play an active role in helping the community.