What Does Invisalign Cost in Perth?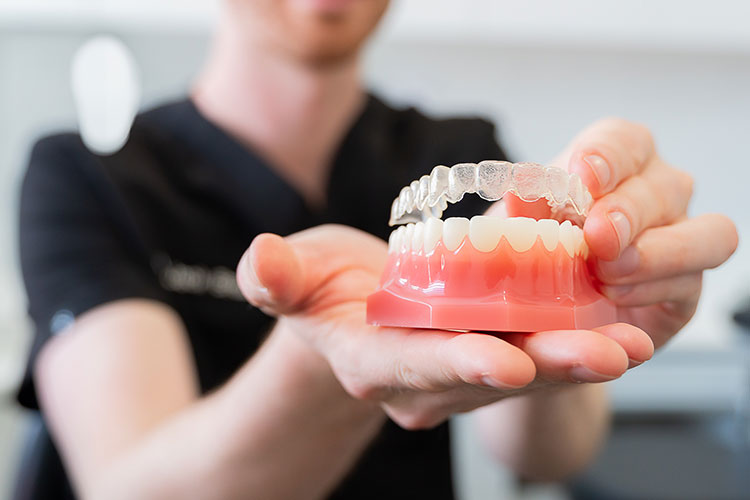 Depending on the complexity of the case, a full Invisalign treatment plan can cost between $3500-7500, this will vary depending on your case. Invisalign can help give you the shining and confident smile you've always dreamed of. The team at 123 Dental are Invisalign experts and have helped countless smiles improve. We can help you too!
What's included in our exclusive Invisalign offer:
3D scan of your teeth with photos
Personalised treatment plan
Simulation of what your teeth will look like, post Invisalign!
This consultation is valued at $399

What are
Invisalign Dental Aligners?
Invisalign braces enable you to straighten your teeth using nearly invisible, removable aligners that are custom made specifically for you. This type of orthodontics is more subtle than traditional braces, making it a lot easier to live with.
Invisalign's transparent aligners can be suitable for teenagers and adults alike. They give people smiles that are straight and devoid of alignment issues, and do so without the assistance of conspicuous brackets and wires. They make a fantastic alternative to standard metal braces.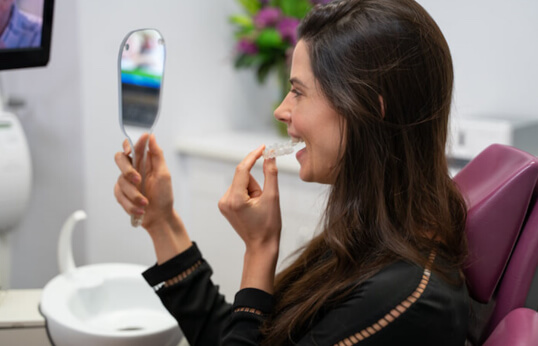 Start Your Invisalign Journey Today!
Get in touch with us and we can book you in for the start of your Invisalign treatment plan!
What Are the
Benefits of Invisalign?
If you're tired of hiding your smile and avoiding opening your mouth in social situations, our Invisalign Perth treatment may be a convenient and stress-free path for you. Our Perth patients who opt for this method of treatment have the freedom to take out their aligners whenever they wish. This can make eating meals, flossing and brushing remarkably simpler. Since people can take these aligners out, they don't interfere with normal life at all.
If you have plans to attend a party with all of your closest friends, Invisalign's aligners can keep you from feeling awkward and insecure during mealtime and snacking. Removing these aligners prior to eating and drinking is easy.
Invisalign's clear aligners encourage the teeth to shift in a gradual and measured manner. People who rely on Invisalign don't have to change their basic lifestyles in any way. This treatment can help people who are constantly on the go.
Easy care – Removeable trays make cleaning a breeze. Ensuring you have the best results possible.
Time-Saving – Invisalign requires fewer visits to the dentist chair as adjustments aren't as frequent compared to braces.
Comfort – Invisalign has been designed to decrease discomfort and pain in the mouth.
Faster Results – With the Invisalign system, you'll see a straighter smile in a much shorter time frame than with other appliances.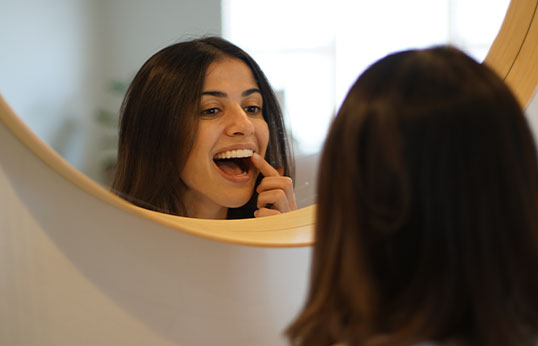 Are they Suitable
For All Patients?
Most Perth patients who need teeth alignment treatment respond well to this type of treatment. People who require standard braces can in many situations opt for Invisalign instead. For example, our Invisalign Perth treatment is ideal for individuals who have spacing or crowding issues that are anywhere between mild and moderate in severity.
People can keep track of their orthodontic treatment progress without issue. We review our Invisalign patients every 6-8 weeks to ensure their treatment progresses as we have meticulously planned.
Before & After Invisalign
Invisalign can be a great way to correct your teeth, we always take before and after images for our clients to see the results. This can show you the journey from start to finish, see the Invisalign transformations: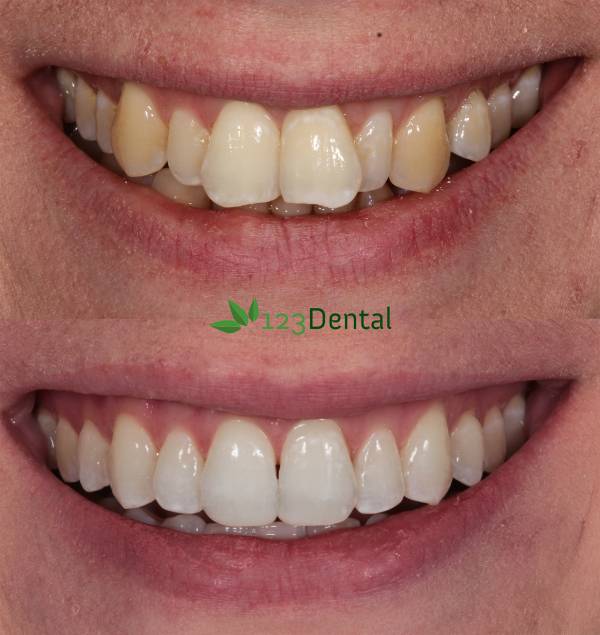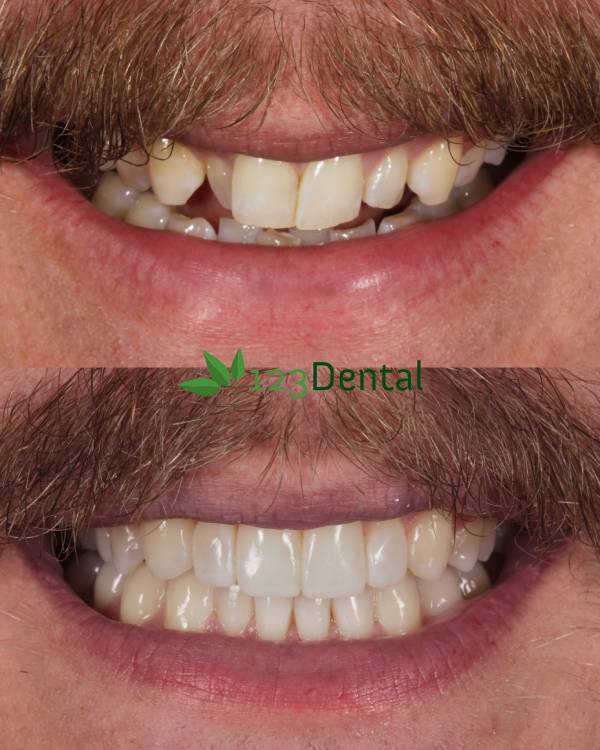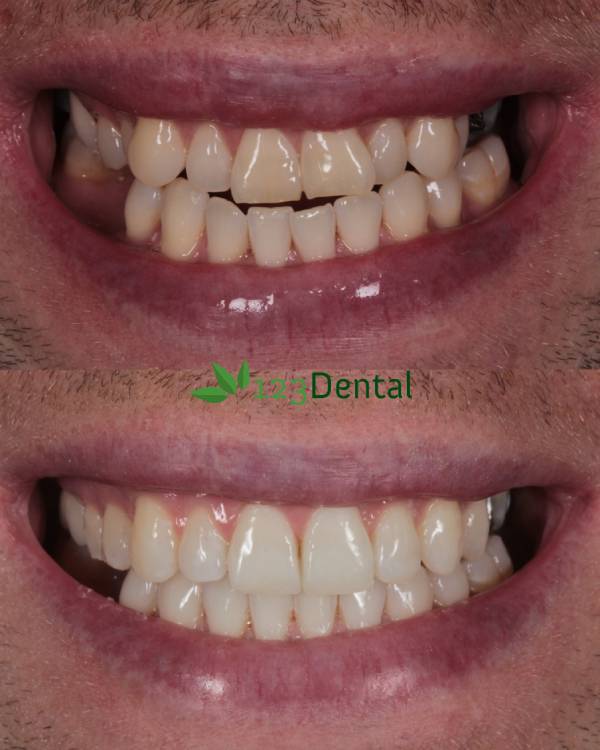 Who makes Invisalign clear aligners?
Invisalign is from Align Technology, Inc. This company is responsible for its design, manufacture, and all marketing efforts. Align Technology started its operations back in 1997 and is currently headquartered in San Jose, California, USA. There are other offices around the world, but the manufacturing operation unit is found in Juarez, Mexico. Although it began in the late 90s, the technology was already envisioned in 1945. Today, it is now available in more than 100 countries, including Australia.
How much does Invisalign cost?
Typically, Invisalign costs less with a general dentist that more than traditional metal braces cost with an orthodontist. You can expect to pay between $3,500-6500 for Invisalign compared to regular braces, which often start at $7000.
Prices differ depending on the severity of the case. Some factors that impact the total cost of the treatment include:
The number of aligners needed
How much alignment is required
The number of visits for adjustments
If you have applicable insurance for Invisalign, you can be covered for some of the costs. If you want to pay the full price or your insurance does not cover the treatment, you may be offered some payment options.
What is the difference between Invisalign and other orthodontic treatments?
The main difference between Invisalign and traditional braces and ceramic braces is it is virtually invisible. Using a series of clear plastic trays, called aligners, you do not have to be worried about wires and brackets.
If you are familiar with lingual braces, they are the same as traditional braces, except the brackets are attached at the back of each tooth. But compared to lingual or incognito braces, Invisalign is actually less expensive. Plus, it is much easier to use. Just wear them in your mouth for about 22 hours per day. You can remove them when eating or brushing your teeth, which is a benefit that other straightening systems do not offer.
What usually happens before and during Invisalign placement?
Once you and your 123 Dental dentist agree that the treatment is suitable for you, we will take some photos, X-rays, and scans for your teeth. The beauty of our process is that you can see a simulation of what your teeth will look like once the treatment is complete before you start.
Using a 3D treatment plan, we will design the aligners, which are customised just for you. Once your aligners are produced, you can start wearing them, marking the beginning of your teeth straightening journey.
How long do I need to wear Invisalign?
The duration of the treatment will, of course, depend on how mild or severe your teeth straightening needs are. Your 123 Dental dentist will determine how long the treatment will take. Therefore, you will have an idea about the length of time that you will wear the aligners. Typically, though, adults take an average of 6 to 12 months. Wear your aligners as recommended by your dentist, which is generally 22 hours each day. In doing so, you get the best results in the estimated time.
Do I need to visit my dentist after getting the treatment?
Yes! You still have to come back every few weeks to see your dentist. We will tell you how frequent those visits will be, which will depend on your case and its progress. Each visit allows the dentist to assess how your treatment is progressing. Usually, you will need to come back every six to eight weeks. During these appointments, your aligners will be checked to make sure they still fit correctly. Adjustments may be required, which means that your teeth have moved.
Are there any food or drink restrictions while on Invisalign?
Probably one of the things that people love most about Invisalign is that this teeth-straightening system does not affect how they physically eat and drink. The aligners can be removed even when brushing and flossing. It is why there is no need to stop eating your favourite food and beverages unless the dentist tells you so. Make sure though that you always brush and floss your teeth before you put your aligners on. For your oral health, you may want to avoid anything sugary, since it is the cause of tooth decay.
How long will it take before I see any progress?
The results are usually visible after a few months. Don't expect Invisalign to work overnight. There is also some minimal discomfort, especially when your teeth begin to move. However, it is often quite negligible. If the discomfort is affecting your everyday tasks, be sure to tell your dentist right away.
For optimal results, 123 Dental aims to align your teeth gradually. It is a process that can take several months to over a year. It ensures precision and a healthy smile once the treatment is complete.
Is invisalign covered by health insurance?
In short, yes, it can be. Depending on your level of private health insurance cover, you could be eligible to be covered for Invisalign treatment.
Invisalign is classed as Orthodontic work, which is covered by many health funds with a lifetime limit. Depending on your overall cost of treament you may be able to cover most if not all of your treatment!
Depending on your provider, some may cover this at the clinic at the time of treatment, others may require you to claim it back later. It's best to check your left of cover first.
If you want to learn more about Invisalign aligners and how they function, the team here at 123 Dental Perth can help. Schedule a consultation with us today!

123 Dental supports Zip Money!
With low cost weekly payments, helping you get the smile you've always wanted. Helping to make Invisalign affordable in Perth.
Our Invisalign
News & Guides
When most people think of orthodontists, metal braces immediately come to mind. While braces have a long history of creating beautiful smiles, today's orthodontic patients have several other options, like Invisalign. Invisalign is a hugely popular alternative to metal braces, and many of our patients come to us wanting to discuss whether or not it's […]
If you are about getting Invisalign or have already started your treatment, you're probably well aware of the many benefits. From the convenience of straightening teeth at home to the discrete clear aligners, Invisalign is an increasingly popular cosmetic dental treatment.
We create beautiful smiles with our experienced dental team!
Call us or book your appointment today.
We service surrounding areas such as Leederville, West Perth, the CBD, Wembley and Subiaco.
Address

Level 1, 115 Cambridge St, West Leederville 6007

Phone

Email