Are your teeth stained and discoloured? Would you like to reinvigorate your smile? If so, teeth whitening may be the solution.
As today's most popular cosmetic dental procedure, teeth whitening utilises a high concentration of bleaching gel to reveal immediate visible results.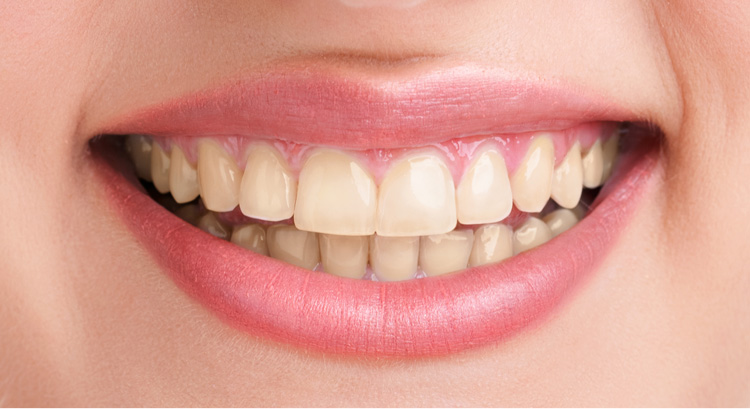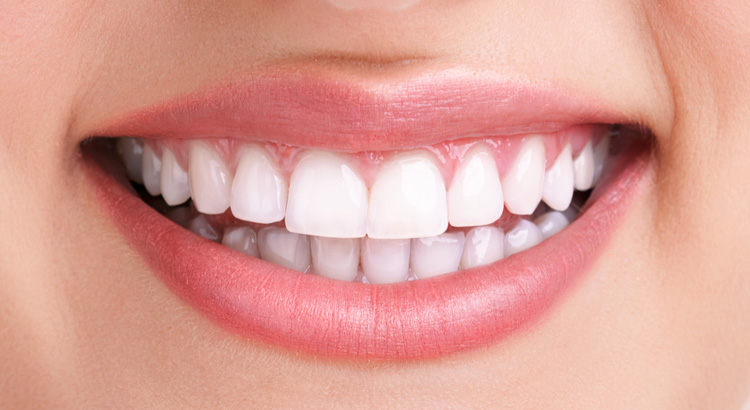 Why Choose Teeth Whitening?
Teeth whitening by a dental professional can produce fantastic results in no time at all. Whether your teeth are severely stained and discoloured or you simply want to brighten your pearly whites, there are several reasons to undergo a safe and pain-free teeth whitening procedure, such as:
It's quick, easy, and produces instant results
Professional teeth whitening is the safest and most effective form of bleaching
Yellowed or darkened teeth caused by ageing and eating habits whiten quite easily
The use of thicker peroxide gels and desensitisers like fluoride and potassium nitrate minimise tooth and gum sensitivity
What Does Professional Whitening Remove?
Yellow, brown, or gray discolourations caused over time with ageing
Stains caused by the consumption of coffee, sodas, red wine, fruits, dark veggies, and other foods
Stains and discolourations caused by tobacco use
While in-office teeth whitening can reverse discolouration and remove a variety of stains, some stains or discolourations are naturally resistant to even the most effective bleaching gels and procedures.
For instance, teeth with inorganic stains don't respond well. In fact, the affected teeth may actually look darker than the surrounding whitened teeth. Teeth whitening will also not help teeth with darkened dentin caused from trauma or teeth suffering from fluorosis, which is overexposure to fluoride.
The Teeth Whitening Procedure
Teeth whitening is a pretty straightforward and pain-free process. In fact, there are only two steps and many patients often doze off during the procedure. That being said, it helps to know a little about the process and understand what to expect, so here's a general overview of how most teeth whitening procedures often work.
Step 1 – Prepping the Teeth
A prophylactic cleaning is frequently administered to clear away plaque buildup on the surface of teeth and in between them. A dental exam is also usually performed alongside the cleaning, during which the teeth and gums are checked for signs of tooth decay, gum disease, and cracks. If any of these are present, bleaching may cause irritation. Sometimes, these problems must be corrected prior to undergoing a teeth whitening procedure.
Photos of the teeth are also often taken, and the colour of the teeth is measured using a shade guide in order to provide a benchmark for measuring progress.
Step 2 – Bleaching the Teeth
Regardless of which bleaching gel is used, a cheek retractor is placed in the mouth to expose all of the teeth within the "esthetic zone." Hardening resin or a liquid rubber dam is then applied to the gum tissue to form a layer of protection against any bleach-related irritation.
Next, a hydrogen peroxide-based bleaching gel is applied to the teeth lying within the esthetic zone. The gel is kept on for 15-30 minutes. Then, it washed off or suctioned out and the teeth are checked to view the progress and determine whether or not more bleach is needed.
If so, additional bleach is applied for another 15-30 minutes. After the final application, the retractors are removed, the mouth is rinsed, and a measurement of the shade change is taken.
There are 16 total shades of whiteness. A teeth whitening procedure may whiten teeth by as many as eight shades or as few as two or three. However, since dehydration resulting from the bleaching process often makes teeth look whiter than they truly are, the real colour of newly whitened teeth typically reveals itself in a couple of days.
If two or three bleaching applications are unable to produce satisfactory results, a follow-up bleaching appointment may be recommended or at-home bleaching trays given for additional whitening treatment.
Teeth Whitening Treatment Options
There are several brand-name teeth whitening systems. While each of them is similar in many regards, there are differences between them. Some of these systems include:
Take Home Whitening Kits
These kits offer the flexibility of whitening your teeth at home. We start by taking impressions of your teeth using specialised moulds. From these, custom fitting trays are made that wrap around your teeth tightly. It's then up to you to wear the trays for 15-30 minutes every night—for up to 14 days (depending on the formula we have recommended).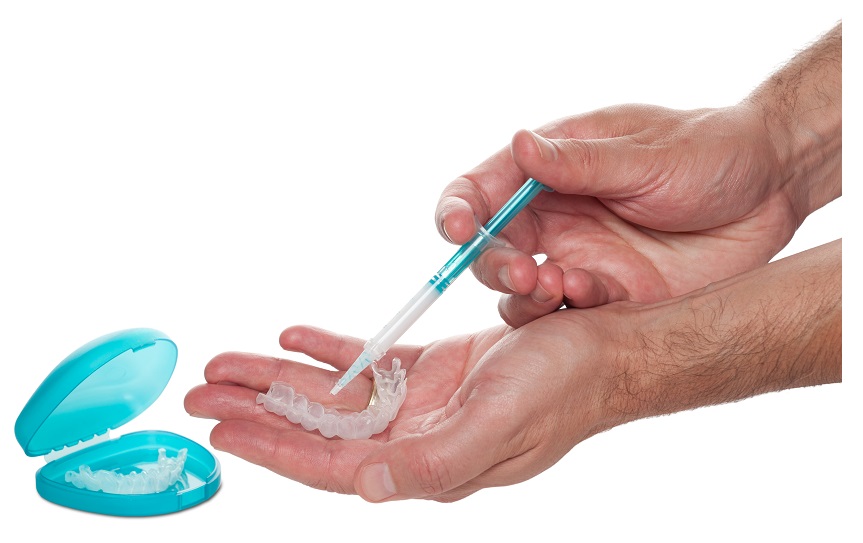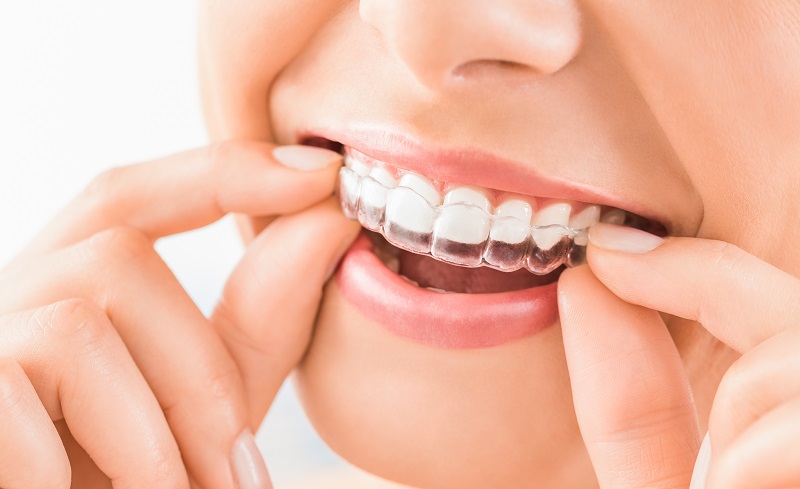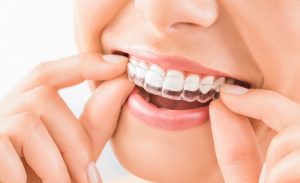 Opalescence Boost
Popular for its viscosity, this bleaching gel has a sticky quality that allows the bleaching agent to deeply penetrate in and around each tooth. Rather than using a light activator, Opalescence Boost utilises a gel containing 38 percent hydrogen peroxide.
It also contains fluoride to strengthen enamel, a potassium nitrate mixture for reduced sensitivity, and a patented component known as PF for a truly enhanced teeth whitening experience. The entire process takes one to two hours and produces immediate visible results.
Zoom! Chairside
Perhaps the most popular teeth whitening system, the Zoom! Teeth whitening system features a whitening gel with 25 percent hydrogen peroxide as well as the Zoom! Advanced Power Chairside Lamp, which is used to help accelerate the bleaching process. In most cases, the gel is applied three times for 15 minutes each. Afterwards, a fluoride gel is applied to reduce sensitivity.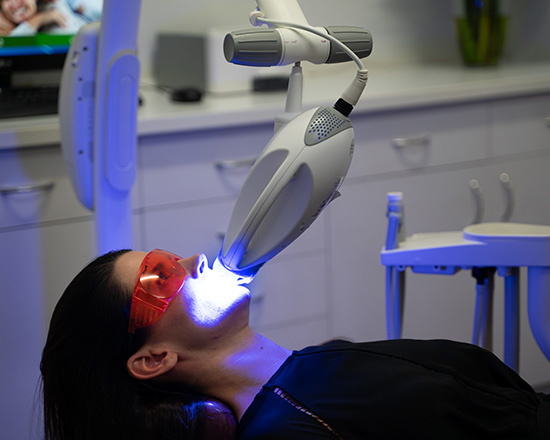 From start to finish, the process takes approximately one hour. While results are immediate, a Zoom! at-home touch-up kit is also given to help you maintain a brighter, shinier smile.
What to Expect Each Visit
If you're being treated in our West Leederville, Perth dental clinic, you can expect the following each visit:
Visit #1
During the first visit, the dentist will take detailed impressions of your teeth as well as your gum line. Then, vinyl trays with special bleach gel reservoirs will be custom made according to the impressions. Similar to orthodontic aligners, the trays will compress right up to your gum line and provide you with a perfect custom fit. This will allow the bleaching gel to remain sealed inside and also help prevent gum irritation. This first step takes approximately 30 minutes.
Visit #2
On your return visit, your teeth will undergo a "conditioning" treatment to make them more permeable to oxygen. First, pumice powder is used to polish the teeth. Next, a double coating of a desensitising conditioning agent is applied to the teeth. Then, your custom bleaching trays are filled with a bleaching gel containing nine percent hydrogen peroxide and are then pressed onto your teeth. If you have sensitive gums, a retractor and rubber dam may also be used.
After 20 minutes, the trays are removed and the gel is suctioned off of your teeth. The trays are then refilled with gel and pressed onto your teeth for another 20 minutes. Then, they are removed and two coatings of desensitising conditioning agent are once again applied to the teeth. The total chair time for this second visit is approximately one hour.
When done, you are given your trays, a tooth desensitiser, and enough carbamide peroxide gel for 14 consecutive days of overnight use. The goal is to whiten your teeth and allow for greater oxygen permeation.
Visit #3
With your teeth now much more receptive to the oxygenating power of bleach, your next visit will involve a standard bleaching session with a rubber dam and retractors. A nine percent or 27 percent hydrogen peroxide gel will be applied depending on how successful the at-home overnight treatments were at whitening your teeth.
This last session takes approximately one hour. Afterwards, your teeth will have reached their maximum whiteness and it's up to you to maintain them.
To do so, you will continue to use your at-home bleaching trays throughout the night once every 1-2 months. However, if you regularly drink red wine, your dentist will likely recommend using a tray overnight once every 2-3 weeks. If you are able to follow instructions, deep bleaching will provide a permanent deep whitening solution.
Is Teeth Whitening Right for You?
Professional teeth whitening is suitable for the majority of people wanting a whiter, brighter smile. However, it isn't suitable for everyone. For instance, if you're suffering from tooth and gum sensitivity or have deep, intractable staining, your dentist may recommend take-home bleaching trays or recommend bleaching alternatives such as veneers, crowns, or bonding.
Nonetheless, if you're not suffering from hypersensitive teeth or they're not stained beyond the scope of traditional bleaching treatments, professional teeth whitening is certainly right for you.
At 123 Dental Perth, we proudly provide patients throughout Perth with renowned dental service and an excellent selection of teeth whitening treatments. With us, a bright and healthy smile can be yours in just a few simple, pain-free steps. Your personalised treatment plan will have you smiling confidently in no time at all!
Contact us to schedule a consultation at our convenient West Leederville dental clinic today!