Your oral health is crucial in maintaining your own physical health and wellbeing. Many people believe they simply need to brush and floss daily and avoid eating sugar. But oral health is more complex than practising good oral hygiene and eating right. Your entire mouth, including your teeth, tongue, and gums require proper care every day – no compromises.
Unfortunately, the number of oral diseases continues to rise in the country. According to the Australian Institute of Health and Welfare, about 72,000 patients in 2017-18 were hospitalised due to undetected or untreated dental conditions.
Here at 123 Dental, we care about you. The goal of this blog is to help everyone understand more about oral health. We tackle dental issues, such as plaque and chipped or cracked tooth. We give significant focus on oral hygiene, as well. If you think you know everything about brushing and flossing, you will be surprised at the amount of information you can gain on our blog. For instance, did you know that overbrushing is almost as bad as not brushing your teeth?
Read 123 Dental blog posts to get expert advice, tips, and other essential information that will guide you towards the path to excellent oral health.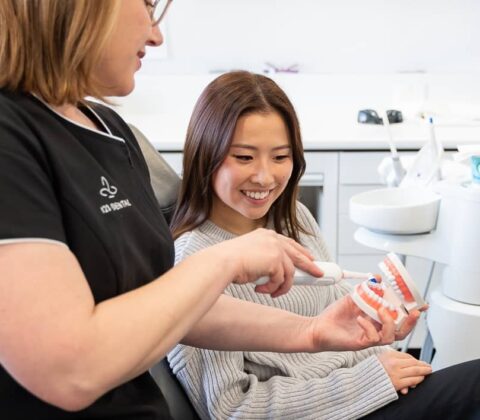 There are many common dental myths. Unfortunately, some of these may have a negative effect on your oral health. We're here to make sure you know the truth so you...Read More