Affordable Treatment for All Our Patients
At 123 Dental, we not only pride ourselves on providing top-quality dental care, but we also strive to ensure our dental services are affordable for every patient. That's why we provide a variety of payment options.
In addition to accepting private health insurance and government funding schemes, we've partnered with Zip Money to provide affordable payment plans that make investing in your smile easier than ever before.
Perth Dentist Payment Plans
What Payment Methods Do We Accept?
Whether you're paying up front in full on the day of service or through an interest-free Zip Money payment plan, we conveniently accept the following payment methods:
Cash
Cheque
Visa
MasterCard
American Express
What Are Zip Money Payment Plans?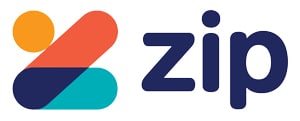 From utilities to new tyres for your car, you can make installment payments for many essential services. Why should dental care be any different?
Thanks to our partnership with Zip Money, we offer our patients a wide-range of payment options. Hate interest? We do too. That's why each payment plan is interest free.
Whether you're looking to get dental implants, crowns, an Invisalign treatment, or any dental procedure, Zip Money payment plans are a great option. They're simple, affordable, and unlike many other plans, they come without any hidden terms, conditions, or fees. View their full conditions here.
Here's an idea of how it works:
Suppose you need $2000 in dental treatment. You would pay $400 upfront, which is 20%, and you would pay the remaining $1600 by making payments until the balance is paid.
Depending on the plan you choose, you may be able to pay $67 a month for 24 months, $33 every fortnight for 24 months, $133 a month for 12 months, and so on.
However, here's a helpful chart that may better illustrate what to expect:
| Total Cost | Deposit | Monthly Payment Over 12 Months | Monthly Payment Over 24 Months |
| --- | --- | --- | --- |
| $1,000 | $200 | $67 | $33 |
| $2,000 | $400 | $133 | $67 |
| $3,000 | $600 | $200 | $100 |
| $4,000 | $800 | $267 | $133 |
Getting Started with ZipMoney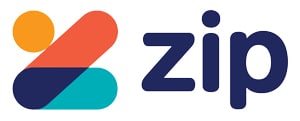 First, fill out an easy one-page form. Then, select your repayment schedule. That's all there is to it.
With ZipMoney, you can pay monthly, fortnightly, or even every week for up to 12 months. There are no credit checks and the approval process is quick as can be.
You simply pay a 20% deposit, receive dental treatment, and the payment amount you selected will be direct debited from your bank or credit card account according to your chosen payment schedule.
What About Private Health Insurance?
As one of WA's top dental practices, we also gladly accept private health insurance. Not only that, but we process insurance claims with HICAPS, so our clients pay the smallest possible fee.
If you have private insurance coverage, bring your insurance card with you when you come for your appointment. When we swipe it, the maximum possible rebate will be automatically deducted from your treatment cost. Only the remaining gap fee will need to be paid.
At the moment, the amount our clients are able to save on their dental treatments varies greatly from one insurance company to the next. The amount you're able to save is determined by your health insurer, not 123 Dental. If you're unsure about how much of a rebate you will receive or whether or not your policy covers dental treatment, give us a call prior to your appointment.
When you do, we'll provide you with health fund claim item numbers. Then, you can check with your insurance provider to determine the specifics of your coverage eligibility.
How to Save With the Child Dental Benefit Scheme
Children from the ages of 2-17 who are eligible for the Child Dental Benefit Scheme (CDBS) are bulk billed. Under this scheme, the maximum amount able to be billed per child is $1000 over the course of 24 months.
To determine if your child is eligible, you must contact Medicare. Make sure to bring your Medicare card and eligibility letter with you to your appointment.
Dental services eligible under CDBS include:
Dental exams
X-rays
Cleanings
Fillings
Extractions
Fissure sealants
Root canals
Not all services are covered, so it's best to schedule an exam in order for us to best determine your CDBS treatment options.
How Does the Department of Veteran Affairs Affect My Dental?
At 123 Dental, we're proud of our veterans. If you're a military vet, we may be able to provide you with several dental treatments at absolutely no cost to you.
The Department of Veteran Affairs will be able to determine your eligibility. You can contact them on 1800 555 254 for further details regarding your eligibility for free dental treatments.