Laser dentistry is an increasingly popular option for a growing number of today's dentists and dental patients. It involves the use of a laser instrument designed to produce a narrow beam of intense light energy to remove and shape both hard and soft tissue.
Lasers were first used in dentistry in 1990. Since then, they've become a familiar option for millions of people throughout Western Australia (and worldwide), who are interested in safe and effective treatment for several dental procedures.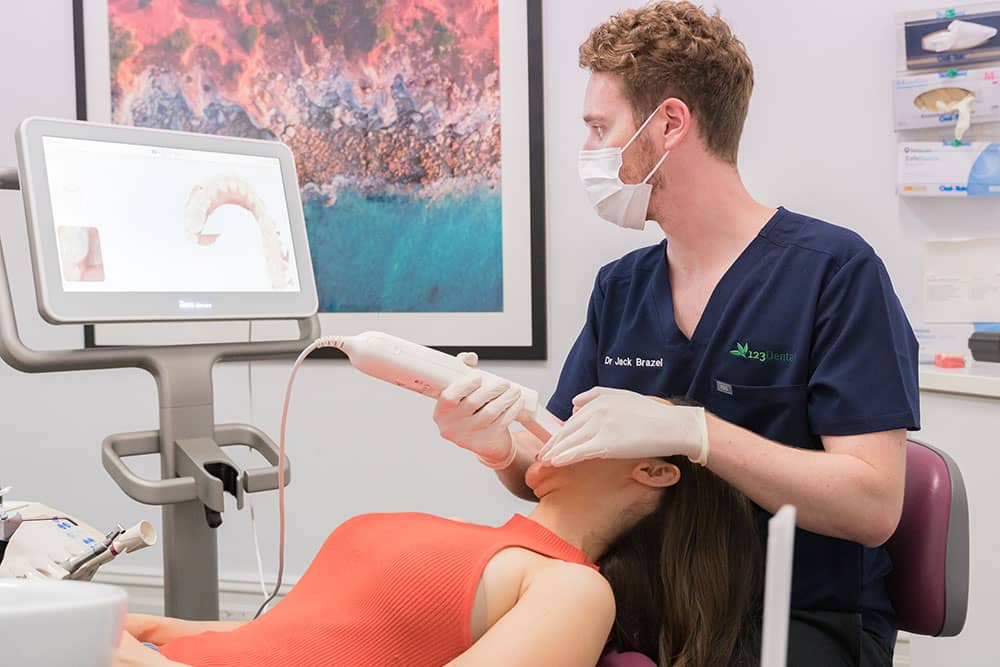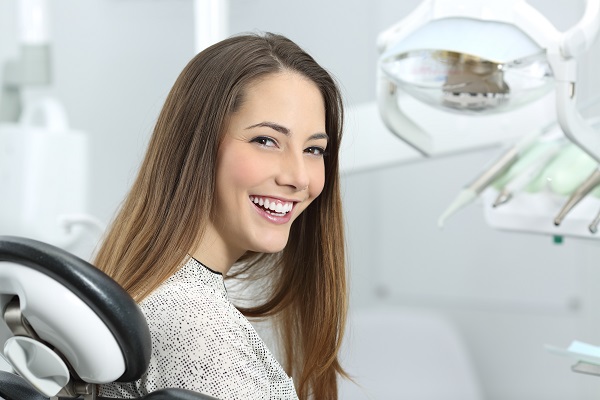 In fact, skilled and experienced dentists can utilise lasers to:
Remove overgrown tissues
Remove inflamed gum tissue and help treat gum disease
Reshape gum or bone tissue for crown procedures
Reduce cold or canker sore discomfort
Manage gum tissue during crown impressions
Expose wisdom teeth
Help treat infected root canals
Perform biopsies
Expedite teeth whitening procedures and more!
While the potential for laser dentistry is unquestionable, it takes a skilled dentist to treat a highly specific area without causing damage to surrounding tissues.
Currently, only approximately 10% of general dentists throughout Perth perform laser dentistry, and the majority of them use lasers specifically for soft tissue applications. However, as dental laser applications continue to expand, more and more dentists will begin utilising this technology to offer patients precision treatment with minimal pain and less recovery time.
Benefits of Laser Dentistry
There are numerous benefits including:
Minimal damage to surrounding tissue
Many procedures don't require stitches or anesthesia
Less bleeding due to increased clotting of exposed blood vessels
Reduced risk of bacterial infections
Faster healing and tissue regeneration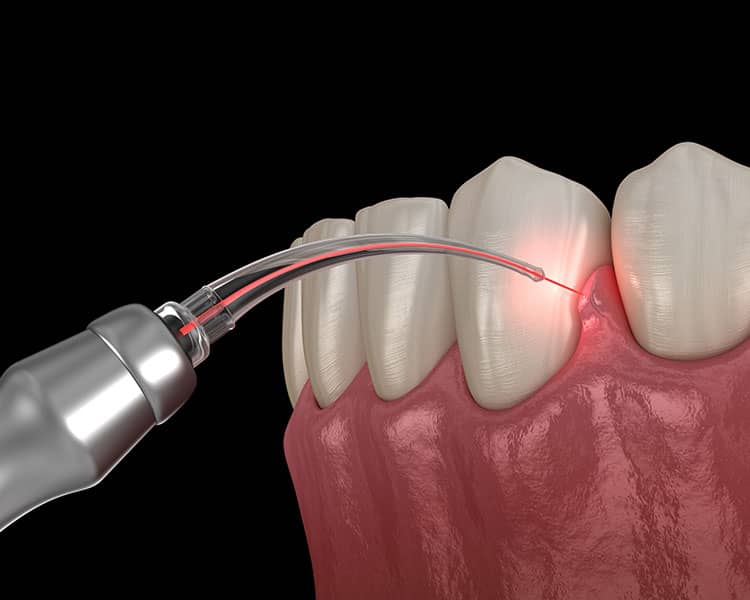 What to Expect After a Procedure
With traditional dentistry, everyone's post-operative experience is different depending on the procedure and the health of their teeth and gums. However, most patients can usually expect three things: bleeding, stitches, and pain.
Laser dentistry patients, on the other hand, have a much different post-op experience. A laser causes much less pain and bleeding than a scalpel, and there's no open wound that needs caring for. Nonetheless, proper care and cleaning instructions must still be strictly followed to avoid infection and promote healing.
Why Choose This
Type of Treatment?
More dentists are discovering this branch of dentistry for its myriad of benefits. Not only does laser dentistry provide superior treatment with the utmost accuracy and precision, but it minimises pain and expedites the recovery process as well.
If you're in need of dental work and interested in cutting-edge dental treatments, this type of treatment is more than likely right for you. Efficient, convenient, safe, and stress-free, laser dentistry is all of these and more, making it an ideal choice for a variety of dental procedures.
At 123 Dental, we proudly perform a variety of laser dentistry treatment options and provide patients throughout Perth with brighter, healthier smiles; without the downsides of cutting or drilling. From general dentistry to oral reconstructive procedures, we do it all and are committed to providing maximum results with minimum pain and recovery time.
We create beautiful smiles with our experienced dental team!
Call us or book your appointment today.
How Does a Laser Work in a Dental Procedure?
Lasers are light beams that are within the same colour and wavelength. In dentistry, there are different types of lasers used depending on the purpose. Typically, laser usage is based on three categories:
For diagnosing diseases
For soft tissue procedures involving the gums, tongue, and lips of the patient
For hard tissue procedures involving dentin and enamel
In all the procedures above, lasers deliver energy through light. They can cut and vaporise whatever comes in contact with them, such as your tissue. If used to whiten teeth, lasers use heat to enhance the power of bleaching agents.
Does Laser Dentistry Hurt?
The level of pain will depend on the laser procedure you will have. In most cases, there is less pain and discomfort. Even bleeding is reduced. For example, if you have laser treatment for your gums, it will bleed less than traditional gum surgery. If you are worried about pain, you shouldn't be. The procedure is virtually painless, but anaesthesia may be required for your comfort. Of course, you will feel a little bit of pain after the procedure, and the anaesthesia wears off. It is minimal though, and will disappear quickly.
Who Needs Laser Dentistry?
Your 123 Dental professional will decide whether you are a good candidate for laser dentistry. During your consultation, you will be informed if you can have the treatment. Patients with tooth decay, gum disease, and impacted wisdom teeth may choose laser over the more conventional approach.
Other issues that laser dentistry can treat include:
Teeth sensitivity
Temporomandibular joint disorders (TMJ)
Stained teeth
Gummy smiles
Mouth ulcers
Lasers have become a part of cosmetic and restorative treatments. Most of the time, anyone can have a laser procedure, not just adults. Many young people are not fond of shots and drills.
Does a Laser Procedure Take Long?
The length of the treatment will depend on your condition. Its severity will affect the amount of time needed for the treatment. For instance, if you will have laser gum therapy, you will go through a few different sessions. The initial treatment usually focuses on scaling away existing tartar and plaque. After this stage is completed, that is the time when the laser treatment ensues.
Laser treatments are typically quick and will only take a few minutes. An estimate of the time will be provided to you after evaluation.
How Safe is a Laser Procedure in Dentistry?
There is no reason to think that lasers are unsafe or less safe than other dental instruments. However, patients should listen to what the dentist tells them to do. If there are any prior requirements, take note of them and be sure to do what you are told. Most importantly, wear eye protection correctly to avoid any problems during the procedure.
Are There Any Side Effects That You Should Be Worried About?
Although laser dentistry is generally safe and pain is almost always bearable for all patients, some side effects may occur. It is common with hard lasers, which may include carbonisation issues and tooth pulp injuries.
As long as a qualified practitioner performs the procedure, and you follow the instructions given to you, everything will be fine. If you do experience any side effects that take a long time to go away, make sure that you contact your dentist immediately.