Wisdom teeth removal is a serious surgical procedure and can be a source of distress for many patients. Fortunately, the right knowledge and preparation can make wisdom teeth extraction as smooth as possible.
Following the tips and post-operative care routine can help minimise recovery time and ease worry over the procedure. These tips can also help you avoid any unnecessary swelling, pain, complications, or infection.
What Should I Avoid on the Day of Wisdom Tooth Extraction?
On the day of your wisdom tooth removal, we recommend to:
Avoid touching the area of the wound
Limit your activities and get plenty of rest
Avoid vigorously rinsing your mouth or drinking hot drinks
Take any prescribed pain medications as needed and according to instructions to ease discomfort
Remove the surgical gauze pad 30 minutes following your surgery or as directed
Apply ice to the outside of your cheeks over the surgical site every 30 minutes to 1 hour to help combat discomfort and swelling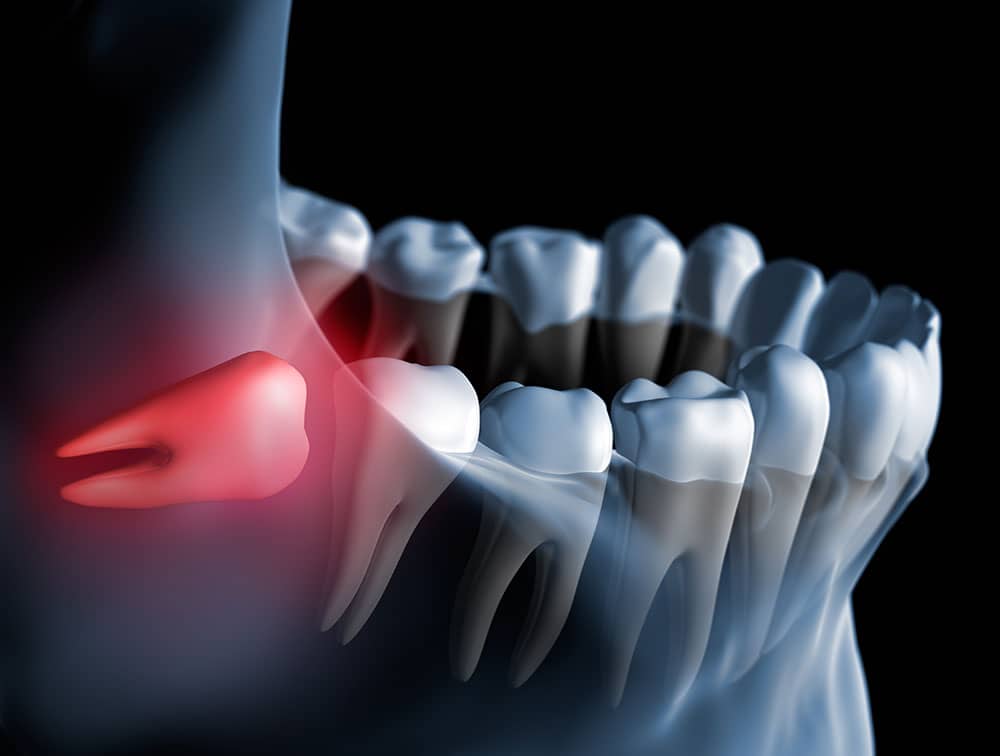 What Signs Should I Watch For Following Wisdom Tooth Removal?
Following your Wisdom tooth extraction, it is important to watch for possible complications during your recovery. Signs to watch for include:
Bleeding – It is normal to experience a slight degree of redness, oozing, or bleeding following surgery. Placing a gauze pad over the surgical area and using a firm bite for 30 minutes may help control excessive bleeding.
It also helps to avoid exercise, stay calm, and sit upright. If you are worried about the bleeding or it continues despite attempts to control it, contact your dental provider.
Pain – For moderate pain, an over the counter pain medication (ibuprofen, Panadol etc.) taken every three to four hours may help. Prescribed pain medication can be taken for severe pain. If you experience a rash or side effects, stop taking the medication and contact your doctor or dental provider. Also, be sure to stand up gradually if you are taking pain medication as it can cause dizziness. Pain should lessen each day following surgery. If the pain is excessive or persistent, be sure to contact your health provider.
Nausea – If you are vomiting or experiencing nausea, avoid taking anything by mouth for a minimum of one hour following surgery. After an hour, you can try slowly sipping ginger ale or tea. Once the nausea passes, you may take your prescribed pain medicine as directed.
Swelling or Discolouration – Some degree of swelling is common around the sides of the face, cheeks, mouth, and eyes. This is a normal reaction to surgery and recovery. Swelling usually appears the day after the surgery and reaches its maximum about two to three days after surgery. Ice can be helpful in dealing with swelling.
36 hours post-surgery, moist heat can be a soothing addition to recovery. This can also help with the black, green, yellow, or blue discolouration that sometimes appears during recovery.
What Should I Eat After Wisdom Tooth Extraction?
Here are some general guidelines for eating and drinking following wisdom tooth extraction:
Stay hydrated by drinking at least five to six glasses of liquids daily
Avoid using straws for drinking as the sucking motion can cause blood clots to become dislodged around the surgical area
Eat soft foods that are high in protein and calories
Try not to miss meals as continuing to consume enough food and liquids can help with recovery
How Should I Care For My Mouth and Teeth After Wisdom Tooth Surgery?
The night of surgery, you can carefully brush your teeth, using extra caution around the surgical site.
The day after your wisdom tooth extraction, it is recommended to rinse your mouth at least five to six times a day, particularly after meals. A toothbrush or saltwater rinses can be helpful for keeping the mouth clean.
Stitches/Dry Socket
Wisdom teeth stitches are intended to help minimise bleeding and support healing. Do not be alarmed if stitches become dislodged – simply throw them out. The remaining stitches will be removed approximately a week after surgery.
Wisdom teeth dry socket refers to a blood clot getting dislodged from the tooth socket before it should. Ear pain or pain at the surgical site may also occur around the two or three day mark. When in doubt, check with your provider.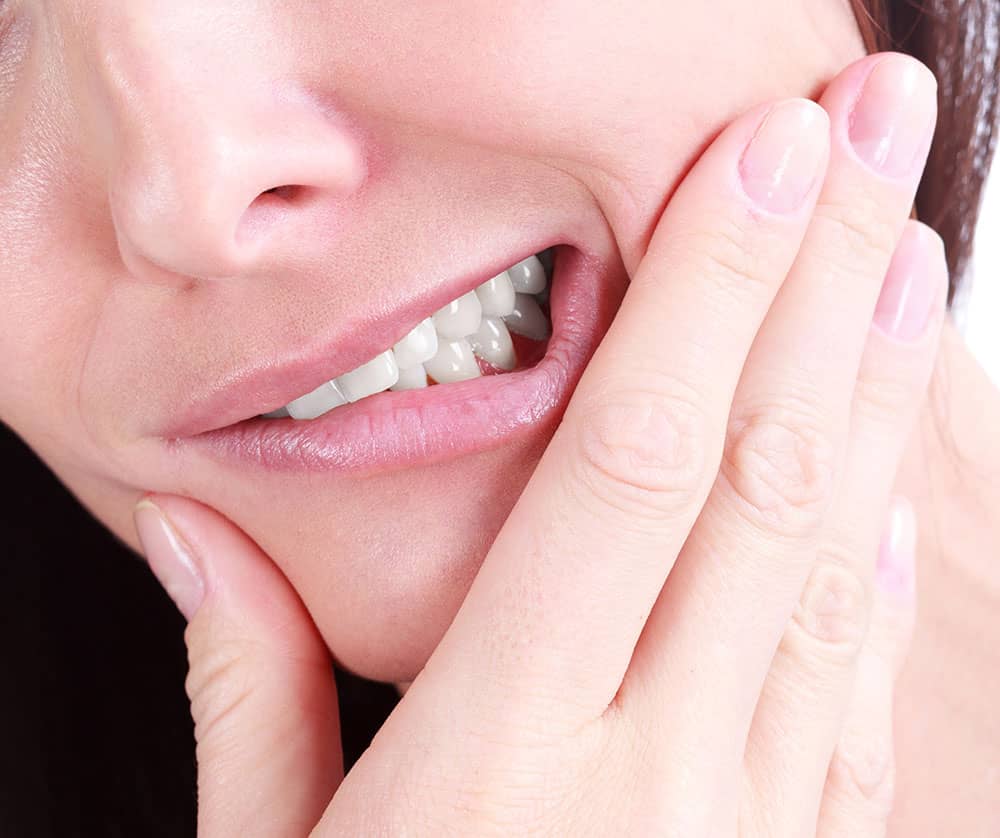 Other Possible Wisdom Teeth Extraction Symptoms
Other signs to watch for following wisdom tooth surgery include:
Numbness – Numbness of the tongue, lip, or chin is typically temporary. You may also experience a slight elevation in temperature. If your fever does not go away, contact your dental professional.
Hard Projections – You may feel hard projections (these are the bony walls that provide support for the tooth). These should smooth out in time.
Dry Lips – Your lips may be cracked and dry, making it important to keep them moist.
Pain When Swallowing and Sore Throat – Pain when swallowing and throat soreness should stop within two to three days. Stiff lower jaw muscles may make it difficult to open your mouth all the way but this should not be a problem. However, it is always recommended to contact your dental provider in cases of doubt/li>
Questions About Wisdom Tooth Surgery?
If you have any questions or concerns about wisdom teeth extraction and the healing process, please feel free to contact our office. Our staff would be glad to help answer any questions you have or set up a consultation.